Welcome to the Highland Class of 1965 Home Page
Survey Results
Many of you have answered our survey questions about where you went to school, what you used to listen to on the radio and watch on TV. You can click here to see the summary of the survey responses.
2016 Get-Together
After our awesome 50th-year reunion, we heard from so many people that ten years is WAYYYY too long to wait for another gathering. So our plan was to have a simple get-together for the day of Highland's homecoming game, Friday September 16, 2016, in Sugarhouse Park. As all of you know by now, the Salt Lake Parks and Recreation Department is apparently not the sharpest department in town, and our reservation for Sugarhouse Park was double-booked. Those that had signed up for the picnic were all very disappointed. But the evening wasn't a total bust, as a few ended up coming to the Highland football game anyway. Sometime down the road we'll think about another gathering.
Here is the evidence from the Highland vs. Box Elder homecoming game, with Greg Stevens, Bill Garff, Tom Rohlfing and Allen Seeley. We had a fun evening visiting together, and even watched the game from time to time. When the band played "Hail, Highland High" at halftime, Bill commented that the four of us seemed to be the only ones that knew the words. And it's nice that Highland won the game. Go Rams!
HH '65 Reunion Committee
Tom Rohlfing, Website Administrator
NEWS!! -- First CALTY Lunch Event Held on December 10th​
Big thanks to Jim Wightman for organizing our CALTY lunches (Crazy After All These Years)! They are held at the Fiddler's Elbow restaurant in Sugarhouse. The first one was attended by 16 people (depending on how you count). We've had several of these fun gatherings now -- check out the photos here.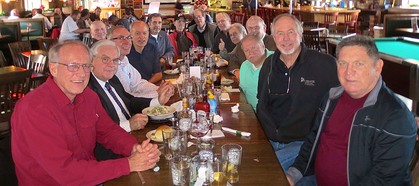 In attendance: Craig Denton, Kent Murdock, Bill Garff, Tom Rohlfing, Steve Harmon (leaning back), John Kiser, Rex Johnson, Dan Sorensen, Jim Wightman, John Nelson, Mike Smith, Rick Buchanan, John Gleave, Dick Alexander, plus Robbie Richards and Dick Gaddis (not shown).
We spent a couple of hours catching up on 50 years, and had a lot more time for chatting than at the reunion, which was great. Here's the fun part -- we'd like to try doing this on the second Thursday of each month, 11:30, at Fiddler's Elbow, 1063 East 21st South. Click here for more details, and to find out how to sign up for next month's CALTY Lunch!
WEBSITE DEVELOPMENT BEGUN - November 19, 2014

This is when we started thinking about how to do our website. So many names and yearbook photos to scan and put on the website. So many great memories brought back!

WEBSITE LAUNCHED - December 4, 2014

Reunion website launched to start spreading the word, to get on your busy calendars, and to allow each of you to be a detective and help find as many as possible of our '65 classmates. Here is a graph showing the growth of the number of classmates on our website. When you joined the website, you added one red dot on that date. Which red dot is yours?




As a little remembrance, here are a few reminders about the reunion dinner. Do you remember Snelgroves? The Arctic Circle? The Pizza Oven? The Tampico restaurant? Who could forget those classic Highland hangouts?! We hope you loved the reunion dinner, re-creating some of the feelings from these favorite old haunts.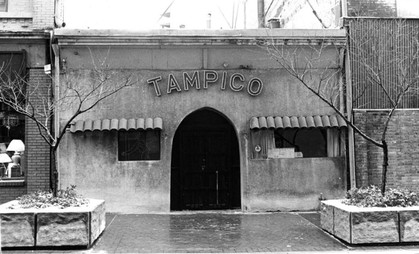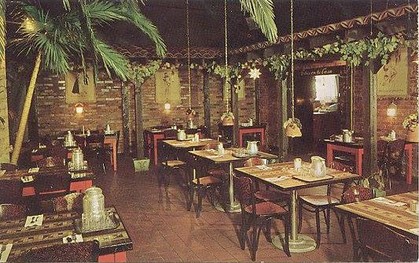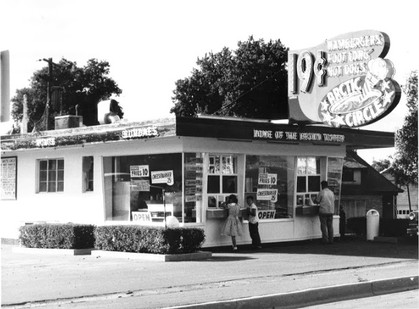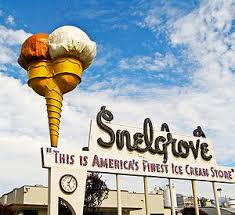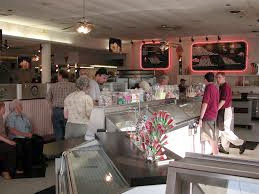 ANNOUNCEMENTS
•
I checked the obituaries in the Trib this morning like I do every day to see if I'm in there, and sadly noticed that two great guys from our class had passed on. Hank Rothwell, a very friendly classy guy who was the center on our football squad, died as a result of an accident riding one of his Arabian horses. Randy Speers also passed on after a decade of fighting Parkinson's disease. Randy was such a super nice guy I ran into several times at keg parties after high school. He was super friendly and I enjoyed his company. RIP fellow Rams!

•

I want to thank the organizing committee for doing an outstanding job of putting the 50 year reunion together. All of your hard work and time paid off. Thanks!! -- John Kiser

•

The reunion was more fun, more fulfilling than I would have ever hoped. It was fun to see and talk with friends and classmates from so long ago. It was fun to meet classmates that I really don't remember knowing back in the days. The Country Club was a beautiful back drop. The food was fun and appropriate. To those who planned or provided the entertainment, thank you for helping us remember.

We owe a very big THANK YOU to the many who planned, organized, and gave so much selfless effort to make this reunion a pleasant reality for the rest of us. -- Jim Petersen